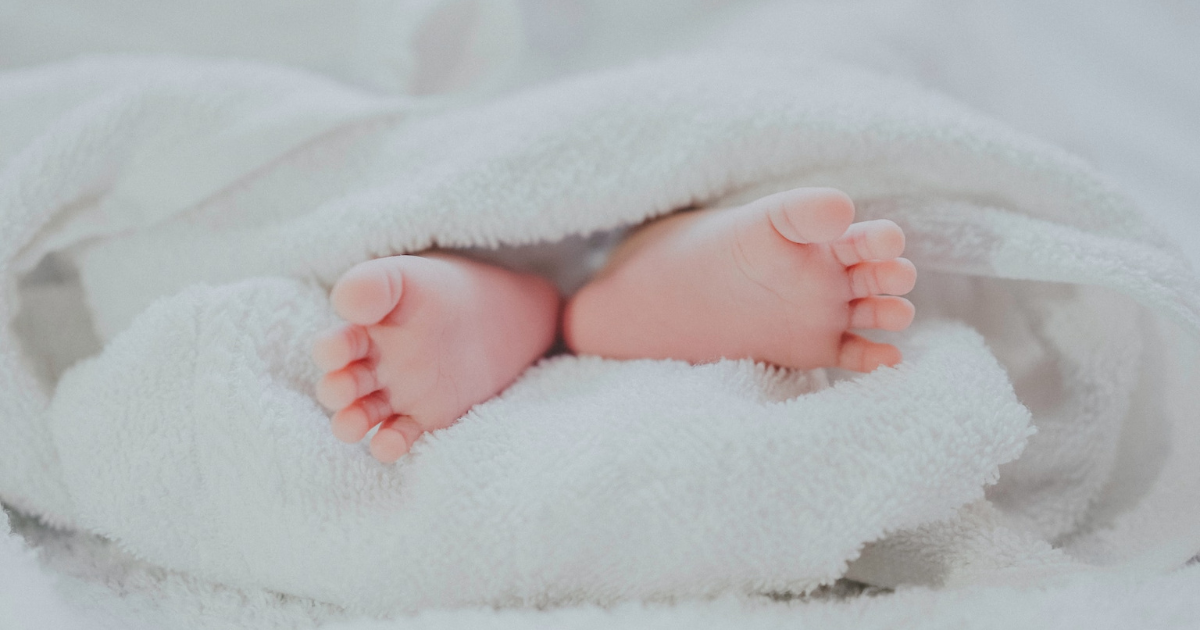 Ajay and Pooja moved from India to Tampere due to Ajay's work. Only a couple of weeks after arrival, the couple found out that they were expecting a baby. What is it like to expect your first child in a foreign country?
Having your first child is always a significant change, and the parents have much to learn. The situation is particularly challenging when you have just moved to a foreign country whose practices you don't know yet.
The first child in a foreign country
When Ajay and Pooja found out that they would have a baby, at first, they didn't know what to do. Fortunately, their local relocation consultant advised them on how to proceed and told them, for example, where to buy baby products.
Everything started to go smoothly when the couple got to the maternity clinic. "In India, the parents of a newborn get a lot of help from their friends and family. People visit them every day, and they all give their own advice. Because we were in Finland, relatives and friends could not help us, so the maternity clinic and home service were a huge help. They taught us everything we needed to know about taking care of the baby."
Ajay and Pooja also appreciate other Finnish parental benefits, such as parental leave and child benefit. "The maternity package, in particular, was necessary because it contained clothes suitable for the Finnish climate. Otherwise, we would not have known how to dress the baby here."
Life with a baby is different in many ways in Finland and India. "In Finland, for example, you use strollers, while in India, you carry the babies, and they aren't taken outside the house in the first months. Choosing the right kind of stroller suitable for the Finnish winter was difficult, but it was a good purchase. The baby gets used to the outside world and gets fresh air."
From India to Tampere
Ajay and Pooja had never visited Finland before, but they wanted to move here because they liked European culture and the closeness to nature. They had also always wanted to see snow. "In our home in Bengaluru, it's usually about +28 degrees, and even at its coldest, +17. You see people outside all the time. So it was surprising when we arrived in Tampere on a Saturday night in February when there was snow, and we didn't see anyone outside. But in the summer, it felt like home when there was Indian weather in Tampere, and there were a lot of people outside."
Finland's silence also required getting used to it. "In India, the houses are so near each other that you hear noises all the time. Initially, the silence here was a bit difficult, but now we are used to it, and it's nice for the baby so she can sleep."
Ajay and Pooja like to live in Tampere. "We love the city! It's small but has everything, and you can visit everything fast. Our favorite thing about Tampere is the fact that there are places like Näsijärvi Lake and Näsilinna very near the city center."
Adapting to the Finnish culture
People often say that Finns are not social, but Ajay and Pooja have only met very jovial and helpful people. "We have found that Finns are very social when you are interested in getting to know the local culture and even trying to speak Finnish. We have studied Finnish from the beginning. It may be easier for us as we are used to learning languages: India has 22 official languages, so many Indians are multilingual. In India, there is a saying, "When you speak to someone in understandable language, you just speak to them. But when you speak their mother tongue, you are really connecting with them." We think this is also true with Finns."
"Where you live also matters. Many Indians want to live in an area where other Indians live. But we didn't want that, we wanted to get to know the Finnish culture and language, so we wanted to live in the city center. It has been easier to get to know the culture in the city center, for example, by attending events and trying local cuisine." Ajay and Pooja, therefore, recommend that those who move to Finland to choose a good apartment, even if it's a bit more expensive.
Ajay and Pooja are grateful to their relocation consultant, who valued their opinions and helped them find a good apartment in the center. They especially appreciate how the consultant helped deal with housing-related problems by communicating effectively with the landlord. "We are very grateful for all the help, it still helps us today."
Do you need help relocating your foreign employee to Tampere? Feel free to contact us! We have helped many Tampere-based companies succeed in international recruitment, and our local relocation consultant knows the city.
What are the costs for relocation services? Check the price with our quote calculator!