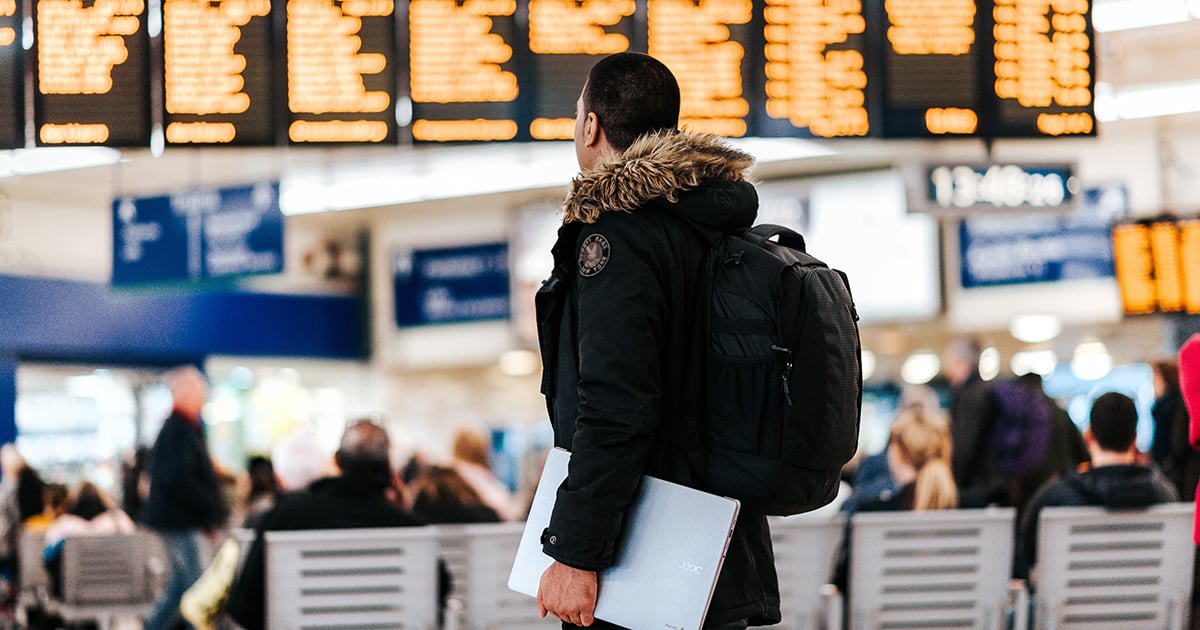 Moving abroad can be stressful, but proper preparation helps reduce the stress.

What can make international relocation stressful?

Moving abroad is a major life change, with many elements that can cause stress: immigration process (not to mention the pandemic-related travel restrictions), paperwork, new job, finding a home and moving in, adapting to the local culture and practices…

According to a study by Amanda Wilkinson and Gangaram Singh, stress is a central element of international relocation. All three major components of stress are typically included in international relocation: uncertainty concerning outcomes, lack of control over situations, and ambiguity concerning expectations. According to Wilkinson and Singh, 12 of the 40 most stressful life events can be directly associated with international relocation of a family; these are, for example, "change or new line of work" and "change in residence". Knowing that these are the major sources of stress, they can be met and managed in a targeted and professional manner.

How can relocation services help?
According to Wilkinson and Singh, one important resource to deal with stress is knowledge. "The more information and knowledge one has access to, the more prepared one can be in dealing with situations that might be stressful. Addressing the lack of knowledge associated with unfamiliar situations can reduce stress by reducing uncertainty and ambiguity." When provided with information about the relocation process and the destination country, the expatriate families get an idea of what to expect. They also feel they have more control over their lives, and can evaluate and choose neighborhoods, for example.

Providing useful and reliable information is central to relocation services. We have created info booklets about living in Finland, and also give relocatees tailored information according to their individual needs. The relocation consultants have close communication with the expatriate families: not only do they answer the relocatees' questions and concerns, but also proactively prepare them with essential information.

"Customers may ask about anything. Especially those who are moving for the first time or from very different cultures naturally have a lot of questions. Many are shy at first, but when we have met a few times it's easier to ask many things. I always tell them that there are no stupid questions, they can ask anything. In addition to the employer, I may be the only person a foreign employee knows in Finland, so they have no one else to ask these questions", our relocation consultant Pirjo says.

"It took away all the stress"

Our customer Kim moved to Finland during the coronavirus pandemic, and found relocation services very helpful in the challenging situation. "Our relocation consultant kept us calm. In a complex and changing situation, she explained everything thoroughly and explained things clearly. She never pretended to know more than she did, so we could fully trust what she said. She really understood our situation and put herself in our shoes, so that she could help us better. While I was going through everything in Sweden, I felt like I had an ally in Finland, somebody who was truly in our team."

Also for Jaryd and Gabrielle from South Africa, moving to Finland would have been stressful without help. "Even if you really want to immigrate and are motivated like us, it's really hard to know what to do. All the immigration, applications, knowing which documents we need, tax things, etc… it would have been overwhelming without an expert helping us. But with FRS there was never a point when we didn't know what to do. It's also great to have a friendly contact here in Finland, as our family and friends are far away. I can't even express how helpful it was to have relocation services – it took away all the stress, it made the relocation a really enjoyable experience. We have talked with other South African people in Helsinki who didn't have relocation help, and they struggled a lot, with documents and everything. They keep saying how lucky we are having FRS helping us."

Do your employees need support in relocating to/from Finland? Contact us!

References:
Wilkinson, Amanda & Singh, Gangaram. (2010). Managing Stress in the Expatriate Family: A Case Study of the State Department of the United States of America. Public Personnel Management. 39. 169-181.