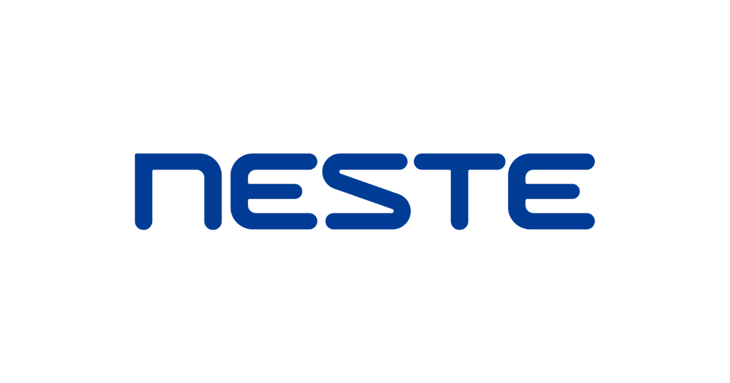 Neste Oyj, a continuously growing global energy company, recognizes the opportunities brought about by global mobility. Currently, Neste employs numerous specialists from different countries in Finland, and international tasks in HR are a daily occurrence as employees move from one country to another more frequently. Finland Relocation Services has been a trusted partner supporting their Global Mobility- and HR teams in Finland for years.

Johanna Peura, Global Mobility Manager, wanted a reliable service provider to support her team and HR in international employee mobility and relocation processes in Finland. Neste was in search of a partner who would understand its corporate culture and individual needs and could offer tailored assistance. In particular, the provision of high-quality settling-in and destination services was essential to ensure a smooth transition for employees moving to a new country.
"The relocation process is extremely important in international recruitment because it has far-reaching consequences. A successful or unsuccessful settling-in influences the employee's commitment, motivation, and integration. It's crucial that the employee has all the necessary information about where they are moving, the culture awaiting them, and the matters that need to be handled before and after the move," Johanna says.
Cooperation with FRS: Reliable solutions to the challenges of global mobility for years
The cooperation of Finland Relocation Services and Neste goes back years. Originally, FRS was chosen as a partner to Neste due to its reliability and previous positive experiences. The partnership between FRS and Neste has evolved into comprehensive support for resolving global mobility challenges.
"Mobility and HR teams can have limited resources, so it's vital to have a partner you can trust – one that knows what they're doing," Johanna emphasizes.
Johanna praises FRS's ability to offer flexibly tailored solutions to the company's needs. As an example, she mentions the division of service packages to find a flexible solution to the taxability of relocation services. When the Finnish Tax Administration gave its opinion on the tax treatment of relocation services, FRS and Neste divided the previously used service packages to distinguish between taxable and tax-free services, making it clearer for employees from a taxation perspective.
FRS also offers support and training for HR. If the Finnish teams need assistance in international recruitment or more information on Finnish work permits and processes, Johanna knows they can get support from FRS when needed.
Long-term customer relationships as the basis for partnership
As a result of the cooperation, Neste has obtained a reliable partner willing to provide high-quality service and flexibility. Johanna emphasizes that FRS's ability to work independently and proactively has been a significant advantage, as well as their willingness for long-term collaboration.
"FRS understands us. They value long-term customer relationships and are willing to invest in them. This is evident in their operations and flexibility," says Johanna.
FRS has not only solved problems but also offered valuable insight and support in many situations. Neste's Finnish HR team has received valuable assistance and insight into international recruitment issues, thus saving time and resources.
Opportunity to focus on core competencies
The collaboration between Neste and FRS is a prime example of how a strong partnership can lead to long-term success. FRS's flexibility, quality, and partnership-oriented approach are key to the support and solutions they offer. FRS's strong commitment and partnership approach, combined with Neste's continuous growth and international mobility, have laid a solid foundation for successful collaboration. This partnership has enabled both parties to focus on their core competencies, offering new opportunities for growth and development.
For nearly 30 years, Finland Relocation Services has been serving a diverse range of clients, from multinational corporations to small startups, tailoring services to fit unique needs. Discover how you can customize relocation packages to perfectly suit your company's requirements. Explore possibilities and build your ideal solution with our configurator.